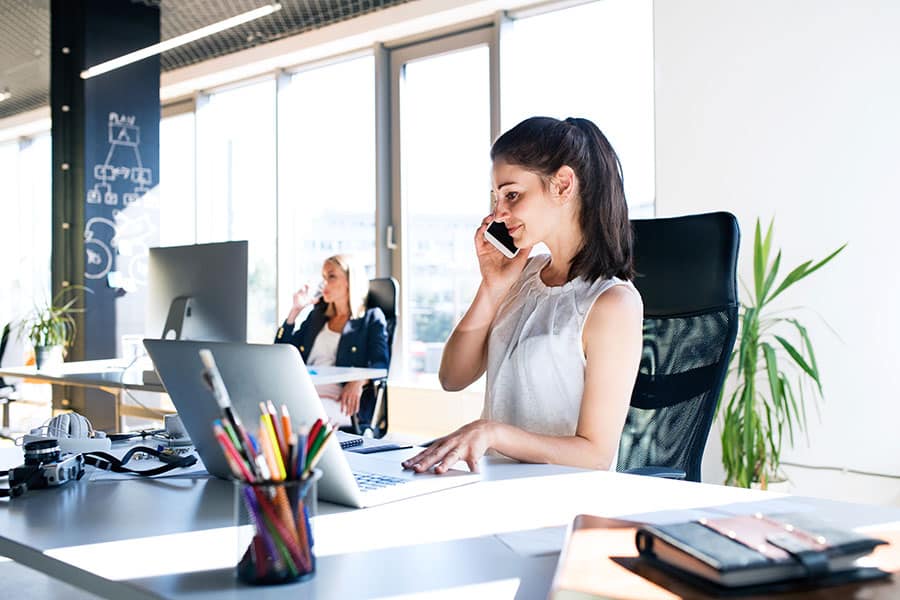 9 Reasons Why You Should Hire Professional Translation Companies in Dubai?
Growth has no limitations in the dynamic landscape of modern business. What began as a thriving local business is now reaching for bigger goals. Maintaining momentum requires expanding your reach to new towns, nations, and continents.
To truly resonate in the global marketplace, however, your offerings must be accessible and interesting to people all over the world. Prospective clients should simply understand the value of your products and services, regardless of location. This is where the importance of a reputable translation company in Dubai, UAE legal translation dubai stands out in the crowd. They ensure that your documents, pamphlets, and brochures appeal straight to the hearts and minds of your various audiences, propelling your message to a global scale by bridging linguistic divides. The decision to employ such assistance is not only smart but also critical to your company's continuing success.
In this article, we have shared the reason why most businesses are interested in translation services in Dubai. Have a look to know:
Table of Content
Why do You Need Professional Translation Services?
To deal with various government bodies
To conduct legal affairs in a foreign land
To expand your business wide and far
To open a bank account in a foreign land
To market your business to a wider audience
To localize your website for specific market
To add a personalized touch to your business's social media
To avoid financial losses
Cost-effective
Why do You Need Professional Translation Services?
1. To Deal with Various Government Bodies
One size does not fit all when it comes to legal translation. Each country has its own legal system, complex criteria, and, on occasion, additional limits within its borders. This variety adds layers of complexity to operations and transactions, distinguishing them from one site to the next. Navigating this legal maze necessitates a thorough awareness of each jurisdiction's legislation.
This is when the experience of professional legal translation services comes in handy. You receive access to a staff of translators who are well-versed in local legal complexities as a result of their expertise. They work as a bridge, ensuring that every document, contract, or communication is in accordance with the legal environment of the country in question. In essence, they serve as your guiding light in the complex world of international law.
2. To Conduct Legal Affairs in A Foreign Land
The need for correct documentation when entering foreign territory cannot be emphasised. One of the basic reasons to hire legal translation services in Dubai is to ensure that legal documents are handled with care. Documents including marriage certificates, Birth certificates, contracts, and a variety of other financial and official documents are all scrutinised.
The significance of accuracy in these matters cannot be emphasised. It's usually best to take the safe route and engage a professional translator. This guarantees that all legal documents are clear and allow no room for misunderstanding or misinterpretation. By entrusting your documents to experts, you provide the framework for seamless legal proceedings in foreign jurisdictions, promoting an atmosphere of trust and compliance.
3. To Expand Your Business Wide and Far
Every entrepreneur's journey inevitably leads to a watershed moment: the decision to go big. This entails moving beyond familiar boundaries and focusing on diverse geographical areas. Understanding the common language of these new territories becomes critical, and market research becomes the compass.
However, traversing this language landscape can be both difficult and time-consuming. Documents, business materials, and your website require a level of competence that may not be in line with your core competencies. This is where a reliable translation company dubai comes in. Using the services of a trained translation company, especially one that has experience with projects in your field, is the best option for you to get the correct translation of your documents. Doing so, will not only speed up the process but also bridge the language gap, ensuring your business thrives in whatever corner of the world you choose to explore.
4. To Open A Bank Account In A Foreign Land
To expand your business in the fast-growing cosmopolitan cities in the world named Dubai is not as easy as you think, there are lots of things that are necessary to do to become a part of Dubai, among other things the measure thing is to open a bank account in a foreign country, to open an account you have to fulfil all the basic requirements. Foreign banks have a severe requirement, whether it's for your company's operational cash or your personal finances: all paperwork must be translated into the official language of the region. This mandate is not merely a formality; it is an essential component of meeting the regulatory criteria imposed by central banks worldwide.
Banking is more than just opening an account; it is about having access to a variety of financial assistance services that can catapult your company to new heights. The possibilities are endless, from obtaining bank guarantees to applying for business loans and even creating overdraft accounts. However, there is a catch: all paperwork and documentation must be submitted in the foreign country's official language. This is where competent translation companies in Dubai come in, transforming what may be a bureaucratic maze into a simplified process. The translation services they provide are the link between your financial success in foreign areas, ensuring that every word is not only understood but also adheres to high regulatory criteria, guiding your firm to prosperity.
5. To Market Your Business To A Wider Audience
The ability to communicate transcends boundaries and languages in the age of global connectedness. Using the services of a translation companies in dubai is the lighthouse that illuminates this route. By doing so, you open the door to a large and diversified audience that spans cities, regions, and cultures.
These knowledgeable partners are the builders of inclusion, allowing your messages to reach individuals from all walks of life. You can connect with a large number of people in a single gathering, such as a conference, seminar, or workshop, removing the need for different events suited to specific locations.
It is all about ensuring that everyone understands the essence of your products, services, and solutions. Brochures, posters, ads, and even the most complex documents, such as purchase orders and invoices, are expertly translated. The result? A seamless understanding bridge that spans the globe, making language an asset rather than a hindrance on your drive to expansion and progress.
6. To Localize Your Website for Specific Market
Your company's internet presence is the business success in today's interconnected society. A well-known proverb, 'Can't Read, Won't Buy,' rings true in the world of international trade. It is impossible to overestimate the importance of website translation and localization. Consider this: in 2019, an estimated 4.5 billion people worldwide were active Internet users, and this figure is growing. The ramifications are clear: internet marketing in various languages is no longer a competitive advantage, but a requirement.
Their knowledge extends beyond language conversion; they are experts in the art of localization. By designing your website to resonate with specific markets, you're not only assuring comprehension but also providing an experience that seems tailored to the local audience. It's a powerful tactic that not only builds customer trust but also greatly expands your global market reach. So, when it comes to driving your company into the international spotlight, localise rather than translate. Partner with a skilled translation company dubai and watch your global internet presence grow.
7. To Add a Personalized Touch to Your Business's Social Media
Social media is a platform where various online and offline businesses communicate and connect with people all around the world. It is also called connection and communication in the digital age. It's the platform where businesses can connect with people from all over the world. If you want to reach a global audience, expert Business translation Services in dubai are your secret weapon. This is especially true for social media translation.
In an era where audience diversity is not just a goal, but also a mandate, it is vital to ensure that your content is accessible to global consumers and partners. Speaking their language, both literally and metaphorically, is essential for building genuine understanding. This is where translation professionals thrive, ensuring your message is heard loud and clear, whether in Dubai or anywhere else in the world.
8. To Avoid Financial Losses
Precision is essential in Dubai's hectic commercial landscape. Among the numerous advantages of choosing expert legal translation services in dubai, avoiding financial losses is at the top of the list. The financial consequences of translation errors are typically severe, necessitating costly correction efforts. Such blunders may result in substantial fines, protracted legal proceedings, or even costly lawsuits. A slight error in translation might have far-reaching repercussions, potentially invalidating a document or distorting its intended meaning. These mistakes can have consequences that go beyond monetary losses, such as reputational harm, trust erosion, and the emergence of legal quagmires in Dubai's complicated legal landscape.
Companies are well-advised to utilise the knowledge of professional Document translation services to fortify against such dangers, assuring the seamless and accurate transformation of documents that is critical in this vibrant commercial world.
9. Cost-Effective
The expense of precise and efficient translation companies in dubai should never be underestimated while pursuing worldwide endeavours. Training or recruiting an in-house team for this duty can soon become an expensive endeavour. Expenses grow not only during the training and supervision stages but also with the addition of a team member in charge of rigorous editing and cross-checking before the final product is released. Professional translation businesses in Dubai are your ticket to low-cost perfection.
These seasoned professionals are skilled at handling translations with efficiency and precision, saving you not only labour expenses but also valuable time. Their training prepares them to translate quickly and accurately while meeting critical deadlines. Outsourcing this crucial work not only ensures accuracy but also frees up valuable resources that may be devoted to key commercial endeavours.
Conclusion
You obtain a distinct advantage over competitors with the assistance of translation businesses. Say goodbye to the dangers of miscommunication and hello to a continuous flow of information that connects with your customers. It is more than just translation; it is the foundation for effective communication and unrestricted expansion. Choose to communicate effectively, and you will thrive.