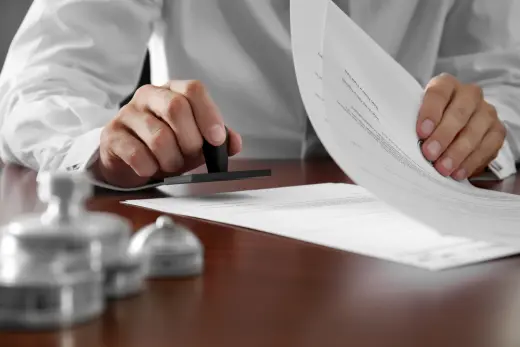 Simplifying Global Communication with Certified Document Translation in Dubai
Introduction
In an increasingly interconnected world, businesses and individuals often find themselves navigating linguistic barriers. Whether it's the legal industry, corporate sector, or personal matters, accurate and reliable document translation is crucial for effective communication. As a leading provider of language solutions, Legal-Translation-Dubai understands the significance of precise and certified translation services in Dubai. In this write-up, we will delve into the importance of certified translations and how our company can assist you in overcoming language obstacles, ensuring seamless global communication.
The Significance of Certified Translation in Dubai
Dubai, a bustling global hub for commerce and innovation, attracts a diverse range of businesses and individuals from around the world. With its multinational community and numerous international transactions taking place, the need for professional translation services is undeniable. Whether you are dealing with legal contracts, financial documents, technical manuals, medical reports, or personal certificates, a certified translation can make all the difference.
Why Choose Certified Translation?
Certified translations are more than just word-for-word renditions of documents; they hold legal validity and accuracy essential for official purposes. In Dubai, certified translations are often required for various legal processes, immigration purposes, business agreements, and academic applications. Our team of experienced translators at Legal-Translation-Dubai ensures that every translated document adheres to the highest standards and follows the specific requirements set by relevant authorities.
Legal-Translation-Dubai: Your Trusted Language Partner
As a reputable language services provider in Dubai, Legal-Translation-Dubai offers a wide array of translation solutions to cater to diverse needs. Here's why we are the ideal choice for all your document translation requirements:
Certified Expert Translators:
Our team comprises skilled linguists with expertise in various industries, ensuring precise translations that retain the original meaning and context of the source document.
Accurate and Reliable:
We prioritize accuracy and understand the importance of error-free translations, especially in legal and official matters. Each translation undergoes rigorous proofreading and quality checks before delivery.
Wide Range of Languages:
Our proficiency extends beyond English and Arabic; we offer translation services in numerous languages to accommodate the diverse needs of our clients.
Timely Delivery:
We understand the value of time, and our streamlined process ensures that you receive your translated documents within the agreed timeframe.
Confidentiality:
We prioritize the confidentiality of our clients' documents and maintain strict data security measures throughout the translation process.
Avail Legal Translation Services Near You
Convenience matters, especially when dealing with urgent or sensitive documents. At Legal-Translation-Dubai, we have strategically placed our offices to ensure easy access for clients seeking legal translation services near them. Wherever you are in Dubai, our teams are ready to assist you promptly and efficiently.
Conclusion
Language should never be a barrier to your ambitions, be it personal or professional. With certified translation services from Legal-Translation-Dubai, you can confidently engage in international transactions, navigate legal procedures, and expand your global reach. Trust our expertise to deliver accurate and reliable translations that empower you to communicate effectively across borders. Contact Legal-Translation-Dubai today and experience the power of seamless global communication.