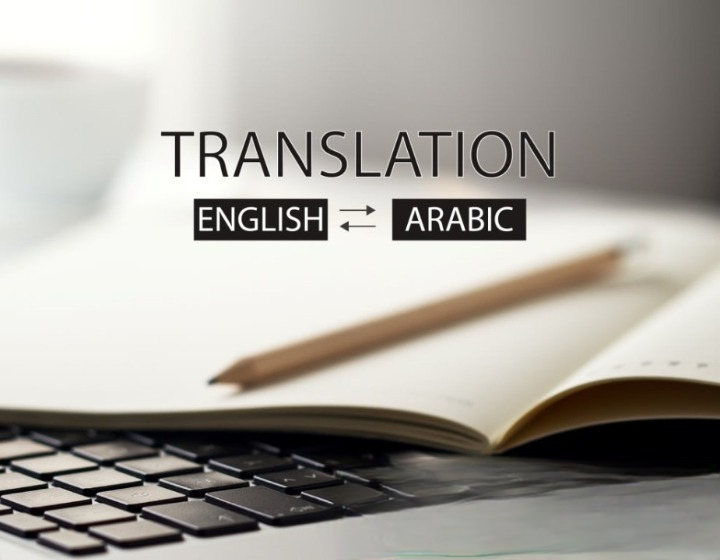 Arabic To English Translation Services in Dubai, UAE
Arabic to English translation services in Dubai: medical, financial, commercial, legal, technical, and more!
Are you in search of the best legal translation services provider in the UAE? If yes, then your research is over here. According to recent research, Arabic is the fourth most used language for over 300 million people in the world. However, translation of this language is not everyone's cup of tea, to help people understand different languages including Arabic we started our legal translation services in Dubai. With excellent Arabic-to-English translation services, Legal Translation Dubai leads the industry in accuracy and dependability. With the help of our platform's committed staff of qualified linguists, you can be sure that your documents will be translated accurately and quickly. Our native English translators carefully handle each project, ensuring clarity and seamless bilateral communication while focusing on preserving the integrity of your content.
At Al Rahmaniya Translation Dubai, we recognize how critical it is to successfully communicate your message to audiences who speak English. Our goal is to deliver a faultless introduction to your goods, services, or content, whether it's for legal, business, or personal documents. Our reputation as the top language services provider with full certification is built on completing English translation projects with the utmost precision and quality. For unmatched Arabic to English translation services, choose Legal Translation Dubai to get quality Translation services in Dubai. We'll make sure your documents are free of errors and roadblocks so you can move through your endeavors with ease.
Legal Translation Services We Offer
Numerous industries take a perk of our professional Arabic-to-English translation services. The services we provide are:
Arabic legal translation
Financial translation
Technical translation
Certified translation
Advertising and marketing translation
Commercial translation
Medical translation
Localization and more
At Al Rahmaniya Legal Translation Dubai, we ensure that the translation services in Dubai is carried out by a professional team of native English speakers who have outstanding experience in Arabic and have expertise with specific industry terminologies. Because of our 100% quality work and fast and authentic services, our believable clients entrust their translation projects to our experts.
What Cost Charge to Translate A Document from Arabic To English?
The price of translating a document from Arabic to English depends on the number of pages and word count. The complexity of the subject matter also affects translation rates, with more specialized terminology translating into higher costs. Another factor that affects rates is formatting complexity; urgent delivery timelines can also have an impact. You can be confident that we will tailor our pricing packages to meet your unique requirements and provide an affordable solution for your Arabic-to-English translation needs.
How can I translate Arabic to English?
Translating Arabic to English is not difficult, you just need to share your document to an expert translation service provider like Legal Translation Dubai. As soon as we receive your document and project. We hand over your document to a native translator and professional in your sector. Our translation services guarantee accurate and high-quality translation of your document at an affordable price.
Why Companies Request for Arabic To English Translation Services in Dubai?
In order to maintain and prepare documents perfectly companies request and hire our expert Arabic to English translator. An experienced translator begins by obtaining the necessary information from clients in order to identify the precise language pair that is required for the translation assignment. The translator is proficient in the subtleties of the target language pair and knowledgeable about the jargon. In order to avoid any legal ambiguities, clients frequently ask for a preview of word meanings, especially when transcribing legal documents. Before sending the finished product to the client, the translator carefully examines, verifies, and proofreads the translated commercial or legal documents several times to ensure accuracy.
Our Experts Play A Vital Role In The Following Fields Including:
Academic
Diplomacy
International business
Media and many more
The best Arabic to English translation services bridge the gaps in culture and linguistics. Allowing collaboration and understanding among these two linguistic communities.
How Can I Find the Best Arabic-to-English Translation Services in Dubai?
Are you in search of the best Arabic-to-English translation services in Dubai? If yes, then you are at the right place, we at Al Rahmaniya Translation Dubai are a reliable Arabic-to-English translation service provider in UAE. Our dedicated Arabic translation service Dubai team provides budget-friendly translation services without compromising the quality of content. We guarantee accuracy and perfection in all our translations. We only assign your document to the person who holds a bachelor's degree in law or master's.
Why Choose AL Rahmaniya Translation Dubai?
Depending just on one legal translator might not be able to handle the wide variety of legal documents your company deals with. The best option is clearly Legal Translation Dubai, which provides a large database of qualified legal linguists who can handle a range of legal document translation requirements. Legal Translation Dubai guarantees access to the appropriate linguists for each specific requirement, for unmatched proficiency in translating legal documents, rely on Legal Translation Dubai.
Final Verdict
Al Rahmaniya Translation Dubai is one stop solution for all sizes of businesses who are in search of marketing translation, certified translation, or legal translation services in Dubai and UAE. Our goal is to provide professional language solutions at an affordable price.