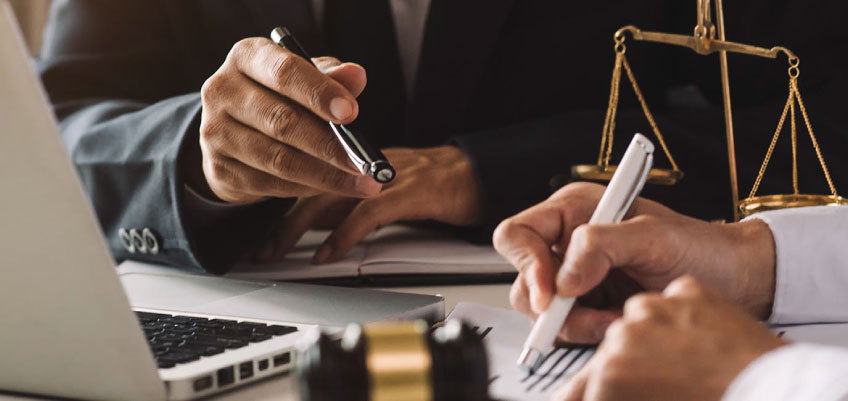 What you should know about Legal Translation Services: Machine Translation vs. Human Translation
Legal translation is a demanding discipline that stands at the crossroads of two complex worlds: language and law. In a globalized society, where legal documents traverse linguistic borders more than ever before, the role of the legal translator has become indispensable.
What is Legal Translation
Legal translation is the specialized practice of converting legal documents, contracts, and texts from one language to another while preserving their precise meaning, context, and legal validity. This discipline demands an intricate understanding of legal terminology, systems, and cultural nuances in both source and target languages. Accuracy is paramount, as even minor errors or omissions can lead to significant legal consequences. Legal translators must navigate complex legal concepts, ensuring that the translated document retains its legal integrity and adheres to the norms and regulations of the target jurisdiction. It plays a vital role in international law, business transactions, immigration, and access to justice.
Benefits of Legal Translation Services in UAE
Legal translation services in UAE offer numerous benefits due to the diverse linguistic landscape and the country's international business environment. Here are some key advantages of using legal translation services in the UAE:
Multilingual Society
The UAE is a multicultural and multilingual society with a significant expatriate population. Legal translation services enable easy communication between individuals, businesses, and government entities, ensuring that legal documents are understood by people from various linguistic backgrounds.
Compliance with Local Laws
UAE has its legal system and Arabic is the official language of the country. Legal translation ensures that foreign documents are translated accurately into Arabic, ensuring compliance with local laws and regulations.
International Business
The UAE is a global business hub, attracting companies and investors from around the world. Legal translation is essential for drafting contracts, agreements, and other legal documents that facilitate international trade and investment.
Translating Legal Documents
Legal translation services are important for translating a wide range of legal documents, including contracts, court judgments, wills, power of attorney, and legal correspondence, to ensure they are legally valid and binding in the UAE.
Accuracy and Precision
Legal translation requires a deep understanding of legal terminology and concepts in both the source and target languages. Professional legal translators ensure accuracy and precision in the translation of complex legal texts.
Confidentiality
Legal translation services often operate with strict confidentiality measures to protect sensitive legal information, making them a trusted choice for handling legal documents.
Avoidance of Legal Disputes
Accurate legal translation helps prevent misunderstandings and disputes that can arise from language barriers. It reduces the risk of legal conflicts and ensures that all parties involved comprehend the content of legal documents.
Access to Justice
Legal translation services in Dubai are essential for individuals who do not speak Arabic as their first language. It ensures that they have access to legal representation and can understand legal proceedings and documentation, promoting justice and fairness.
Efficiency and Time-saving
Professional legal translators work efficiently, helping expedite legal processes by providing translated documents in a timely manner, which is important in legal matters and business transactions.
International Arbitration
In cases of international disputes and arbitration, legal translation is essential for translating evidence, legal arguments, and judgments, ensuring a fair and equitable resolution.
Ways to Do Legal Translations
Legal translation can be approached through various methods, including human translation and machine translation, each with its own advantages and limitations.
Human Translation
Human translators are trained professionals with expertise in legal terminology, ensuring accuracy and precision in translating legal documents. They possess a deep understanding of the legal systems and cultural nuances in both the source and target languages. Human translation is essential for sensitive and complex legal documents such as contracts, court judgments, and legal opinions, where a small error can have significant consequences. It offers the ability to adapt to context and nuances, making it suitable for legal texts that require a high degree of precision and legal expertise.
Machine Translation (MT)
Machine translation powered by artificial intelligence (AI), has made significant strides in recent years. It can provide quick and cost-effective translations for large volumes of content, such as legal databases and routine legal correspondence. However, its use in legal translation is limited due to the complexity and specificity of legal language, which often results in errors or misinterpretations. MT is more suitable for draft translations that can be reviewed and edited by human translators to ensure accuracy and legal validity.
Computer-Assisted Translation (CAT)
CAT tools combine the strengths of human and machine translation. They assist human translators by providing translation memories and terminology databases, improving consistency and efficiency. CAT tools are particularly useful for repetitive legal texts, such as terms and conditions or standard clauses in contracts.
Post-Editing
Post-editing involves reviewing and improving machine-generated translations by human translators. This hybrid approach leverages the speed of machine translation while ensuring the quality and accuracy required for legal documents. It's a common practice in the legal industry to balance efficiency and precision.
Collaboration
Collaboration between human translators and technology can be a powerful approach. Human translators can use machine translation as a starting point, followed by careful editing and review to ensure legal accuracy. This method combines the speed of machine translation with the expertise of human translators.
Human Translation vs. Machine Translation
Human Translation
1. Accuracy and Nuance: Human translators excel in preserving the accuracy, nuances, and cultural context of the source text. They can capture the subtle meanings, idiomatic expressions, and tone, making their translations highly accurate and contextually relevant.
2. Subject Matter Expertise: Human translators often have expertise in specific fields, such as legal, medical, or technical translation. This expertise ensures that they can handle complex and specialized content with precision.
3. Customization: Human translators can alter translations to the specific needs and preferences of clients or target audiences, ensuring that the message is conveyed effectively.
4. Quality Control: Human translators can perform quality control checks, proofreading, and revisions to eliminate errors and inconsistencies, resulting in polished translations.
5. Confidentiality: Human translators can adhere to strict confidentiality and data privacy requirements, making them suitable for handling sensitive or confidential documents.
6. Cultural Sensitivity: Human translators understand cultural nuances and can adapt translations accordingly, avoiding cultural insensitivity or misinterpretation.
7. Complex Documents: For legal documents, contracts, medical records, and other critical texts, human translation is essential to ensure legal validity and avoid costly errors.
Machine Translation
1. Speed and Volume: Machine translation offers rapid translation of large volumes of text, making it a cost-effective solution for handling vast amounts of content in a short time.
2. Cost-Efficiency: MT is often more cost-effective than human translation for tasks where speed and budget constraints are prioritized.
3. Consistency: Machine translation maintains consistent terminology usage throughout a document, which can be advantageous for technical or repetitive content.
4. Broad Language Support: Machine translation systems can translate between a wide range of languages, including less common pairs, making them useful for basic communication needs.
5. Initial Drafts: MT can be used to generate initial drafts quickly, which can then be post-edited by human translators to improve accuracy and readability.
Limitations of Machine Translation in Legal Translation
1. Lack of Contextual Understanding: Machine translation systems struggle with understanding context, leading to inaccuracies, especially in ambiguous or context-dependent texts.
2. Complexity and Specialization: MT systems may produce errors in highly specialized or technical content, requiring human intervention for accuracy.
3. Cultural Nuances: Machine translation often fails to capture cultural nuances, humor, sarcasm, or idiomatic expressions, potentially leading to misunderstandings.
4. Legal Validity: For legal, medical, or official documents, MT alone is generally inadequate due to the risk of mistranslation which can have serious legal or medical consequences.