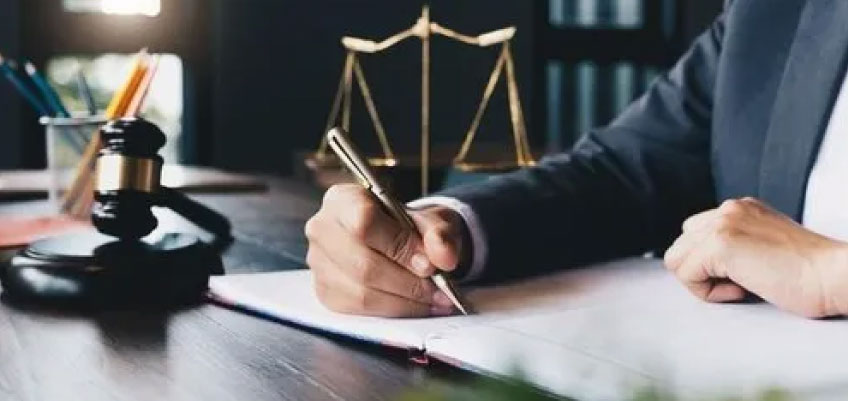 Affordable Legal Translation Services in Dubai and UAE
Are you looking for a legal translation Abu Dhabi agency that help you understand immigration documents, academic certificates, and legal and professional applications in Dubai, UAE? Then look no further than Al Rahmaniya Translation Services.
Navigating the intricate realm of legal translation in Abu Dhabi is an art, and we excel in the nuanced language of law at our core. The mandate for legal translation in UAE is clear, and it includes vital documents such as birth certificates, marriage certificates, divorce certificates, affidavits, and powers of attorney. As seasoned translation experts, we understand the importance of each word in a legal context.
Language is a landscape of nuances, not just a tool. Every region has its own linguistic tapestry, and our translators are skilled at weaving translations that not only convey meaning but also respect local cultural sensitivities. The demand for translation in Dubai is diverse, spanning commercial, legal, advertising, medical, technical, marketing, and financial domains. Trust us to navigate the linguistic complexities, ensuring that your message crosses language barriers precisely and culturally.
Legal Translation Service Requirement in Dubai, UAE
When dealing with non-Arabic documents for official use in Dubai, UAE's complex legal documentation landscape, the need for legal translation is critical. This demand is met by a meticulous process in which legal, certified translators authorised by the UAE Ministry of Justice convert foreign documents into Arabic, complete with their signature and stamp, ensuring authenticity.
Navigating the UAE's strict legal translation landscape necessitates adherence to Cabinet Resolution 7 of 2014. This resolution requires individuals who provide translation services to the state to register and be licensed. Al Rahmaniya only works with legal translators who have been approved by the UAE Ministry of Justice and have operating licenses. Trust us to seamlessly cross linguistic barriers while ensuring the integrity and legal compliance of your documents.
A Comprehensive Guide to Documents Issued Abroad for Use in Dubai, UAE
Are you planning to use foreign-issued documents in Dubai, UAE? Several critical steps must be taken to ensure their acceptance within the UAE's legal framework.
1. Legalization / Apostille:
An Apostille, or Attestation from the issuing government or authority, is required for countries party to The Hague Convention.
In some cases, a document may require prior notarization by a Notary Public in order to be eligible for an Apostille.
2. Attestation from the UAE Embassy:
Send the document and its Apostille to the UAE Embassy in the issuing country for embassy attestation.
3. Attestation from the MOFA:
Present the document, which has now been attested by the UAE Embassy, to the UAE Ministry of Foreign Affairs for final attestation.
4. Legal Interpretation:
Legal translation into Arabic of non-Arabic documents with attestations is required by a Ministry of Justice-approved translator.
5. Certification by the Ministry of Justice:
The Ministry of Justice attests to the translator's signature to validate the legal translation.
Al Rahmaniya Translation Services simplifies this complex process by collaborating with Notaries Public from around the world. We specialise in organising and facilitating these steps for documents from the United Kingdom, Germany, France, Spain, the United States, Canada, the Netherlands, and Australia.
Documents Issued in Dubai, UAE For International Use: A Smooth Process
Travelling internationally with documents issued in Dubai, UAE? Whether it's a birth certificate, a marriage certificate, a power of attorney, or a legal contract, the process involves meticulous steps to ensure its validity abroad.
Attestation from the MOFA:
The UAE Ministry of Foreign Affairs is in charge of attestation of all UAE-issued documents, including personal and business certificates, as well as legal documents.
Before the document is eligible for MOFA attestation, it may be necessary to visit a Notary Public and the Ministry of Justice.
Certified Translation:
Following MOFA attestation, the document can be translated into the target country's language using locally acceptable certified translations.
Legal Translation Abu Dhabi Solutions from Al Rahmaniya:
We specialize in certified and sworn translations accepted in 26 countries, including the United Kingdom, the United States, France, Germany, Canada, and Australia. Our expertise includes legalised translations that are accepted in all countries that have signed the Hague Convention.
With Al Rahmaniya translation services on your side, navigating the complexities of document validation for international use is a breeze. Trust us to ensure that your documents meet global standards seamlessly, allowing you to easily access international opportunities.
Why Should You Use Al Rahmaniya legal Translation Services Abu Dhabi?
Not all translation services are created equal, especially when it comes to meeting the UAE government's stringent requirements. While many people can translate languages, the UAE requires a certain level of expertise as well as adherence to specific credentials and qualifications. Al Rahmaniya legal translation Abu Dhabi excels in this area, with a team of qualified legal translators who are meticulously aligned with UAE government norms.
Qualified Legal Translators:
Our team excels in all aspects of translation, from legal complexities to general translation services. We understand the importance of precision in the legal field, and our qualified translators bring a wealth of experience to every project.
Human-Centric Precision:
At Al Rahmaniya Translation Services, we use an entirely human translation process that is backed up by a strict policy. Our streamlined workflows ensure quick and accurate translations while utilizing cutting-edge software technology. Our mission to offer 100% satisfying result to our customers.
Result Oriented:
We priorities a meticulous approach to translation, emphasizing accuracy, speed, and the protection of our clients' reputations. Each translation embodies our commitment to delivering exceptional quality, thanks to a legal translation Abu Dhabi team of seasoned, native-speaking translators and rigorous review processes. Every project is a dedicated pursuit of desired outcomes, ensuring that its intended purpose is met.
Unrivaled Multilingual Expertise:
On a daily basis, we translate documents between more than 200 languages, including major ones such as English, Arabic, Urdu, Hindi, Russian, French, and Spanish.
Businesses and individuals rely on Al Rahmaniya Translation Services for seamless communication across diverse linguistic landscapes because of our diverse legal translation Abu Dhabi linguistic prowess. Choose an experience that goes beyond words to ensure your messages are delivered with unparalleled precision and impactful resonance.