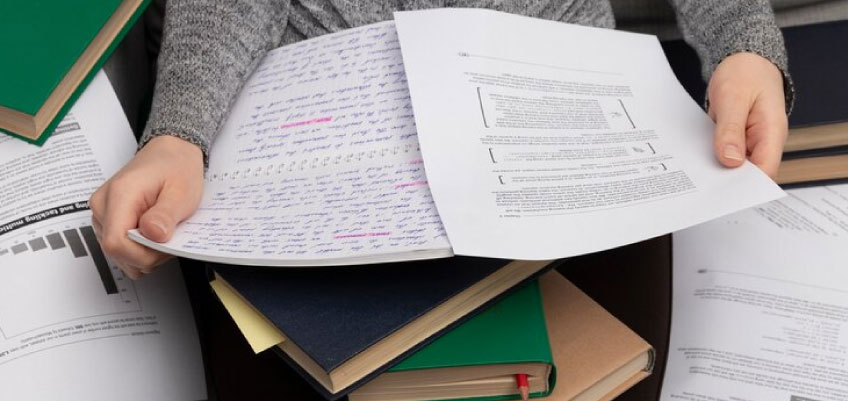 Step-By-Step Process To Obtain Certified Translation Services in Dubai
In Dubai's bustling landscape of legal translation services, the search for the best can be simplified. A quick online search for 'legal translation services near me' reveals the top contenders, but professional certification is the mark of excellence. Al Rehmaniya is a well-known certified translation service provider in Abu Dhabi and stands out in this field. Their impeccable precision and flawless work are attested to by their stellar reputation. Choose Al Rehmaniya for excellent legal translation Abu Dhabi.
Importance of Certification
In the field of legal translation in Abu Dhabi, certification is the cornerstone of credibility. Certification is not just a formality for translators and translation service providers in Abu Dhabi. it is the government's seal of approval, a testament to authenticity. Take, for example, Al Rehmaniya certified translation services, which are certified by the UAE government and have the authority to translate and attest to legal documents in a variety of languages. This certification represents a team of verified and trained linguists, and globally sourced experts with the professional qualifications and skills required for accurate and flawless translations. Choose Al Rehmaniya Translation Services for certified excellence and an authentic and precise translation journey.
Why You Required Certified Translation in Dubai?
Al Rehmaniya Translation Services is your dependable partner for professional Certified Translation, also known as Authenticated Translation, of official documents issued in the UAE and other countries. We ensure precision and authenticity in every translation, from high school diplomas and university degrees to driving licenses, tender forms, terms of service, user agreements, non-disclosure agreements, and more.
Our certified translation is not only correct but also flawless, meeting the highest standards. It is used in immigration offices, federal and state agencies, educational institutions, and legal proceedings. Our translations are recognised and accepted with confidence, whether you need to present documents for official approvals or legal matters.
We are a beacon for certified translation excellence across all Emirates and beyond, with a reputation that extends beyond the borders of the UAE. Our linguistic abilities extend to a wide range of language pairs, including but not limited to:
Arabic To English And All Other Popular Languages We Translate Including:
Certified translation from English to Arabic
Certified translation from French to Arabic
Certified translation from Italian to Arabic
Certified translation from Russian to Arabic
Certified translation from Ukrainian to Arabic
Certified translation from Chinese to Arabic
Certified translation from Japanese to Arabic
Certified translation from Dutch to Arabic
Certified Swahili to Arabic translation
Certified Afrikaans to Arabic translation
What You Get with Our Certified Translation in Dubai?
Certified translations in Dubai are the official and authorized transformation of documents or certificates, adorned with the translator's or translating company's signature and date. These translations include a solemn statement of fact, allowing customers to present critical translated documents to government entities in the UAE and around the world, such as the Home Office and courts of law.
Al Rehmaniya Translation a fully licensed translation company in Dubai that is proudly affiliated with the prestigious Association of Translation Companies, is at the heart of this certification. With over 250 languages under our belt, we specialise in providing certified translation services in Dubai with an official stamp of approval.
Documents that you required to translate are:
Passport
Immigration documents
Birth certificate
Criminal records
Divorced and marriage certificate
Bank statement
Drivers licenses
Power of attorney
Academic credentials
Adoption paperwork
Medical reports
Affidatives
Parents
Academic diplomas and transcripts
What Sets Our Certified Translation Services Apart?
Certified translations meet the stringent requirements of the relevant country, making them appropriate for formal procedures and recognised globally.
Responsibility and Reliability: The translator or translation agency accepts full responsibility for the translation's accuracy and reliability, which is critical in legal and official contexts.
Al Rehmaniya Legal Translation Abu Dhabi as an official language service provider, guides you through the complexities of determining the specific certification required for your documents, recognizing the diverse rules governing certified translations in different countries.
Foreign documents are officially verified in the UAE when language service providers, such as ourselves, issue a meticulously signed and authorised statement of truth. This statement ensures that the translated content is a true representation of the original. When the stakes are high and legal documents require authenticity, certified translations become a must. Al Rehmaniya not only understands the complexities but also provides the necessary guidance to navigate this critical aspect of translation.
Certified Translation Services are also Referred to as The Authentic Translation
Certified Translation Services, which is often synonymous with authenticated translation, demonstrates our dedication to precision and correctness in the target language. Clients looking for assurance in the accuracy of their translated material use this service, which is meticulously attestation by our company's authorised signatory, seal, and is finally imprinted on our official letterhead. This procedure ensures that our clients are completely satisfied, knowing that their project was translated flawlessly under our close scrutiny. As a non-native speaker of the target language, you can proceed with confidence, knowing that our company is solely responsible for the accuracy of your material.
Our legal translation in Abu Dhabi ensures that your material is ready for publishing, printing, advertising, or any other purpose, whether it is medical, technical, or electronic products, or any non-official documents intended for commercial purposes. Trust us to print your completed target material on our company letterhead, complete with our certification, to ensure your complete satisfaction with our translation efforts.